PamFax for Mac OS X
Send faxes easily from Mac OS X with PamFax
There is
NO hardware
NO minimum monthly purchase
NO advertising
NO hidden cost
NO monthly cost to send faxes
This is a short overview of key PamFax features. The program itself has many more features. Best is to sign up and explore yourself!
New joiners get three free pages to test PamFax.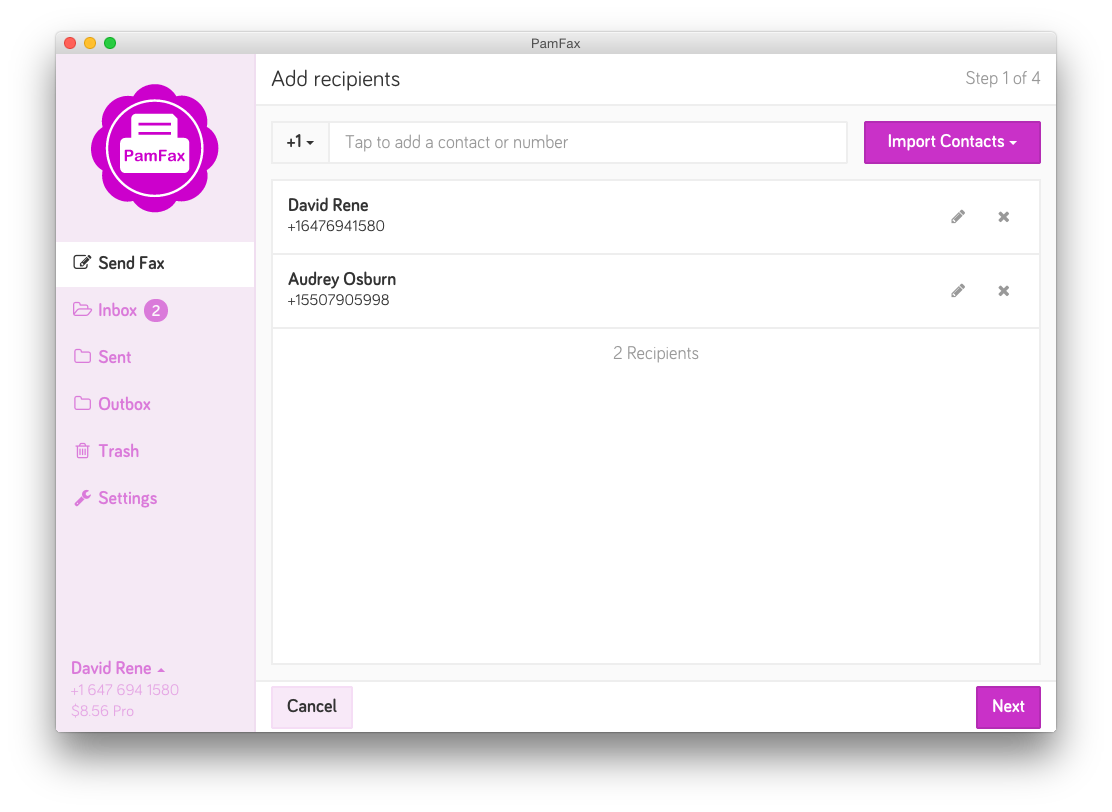 Sending a fax is very easy
Enter the number or select a number from the address book. You can also add multiple numbers and create a list.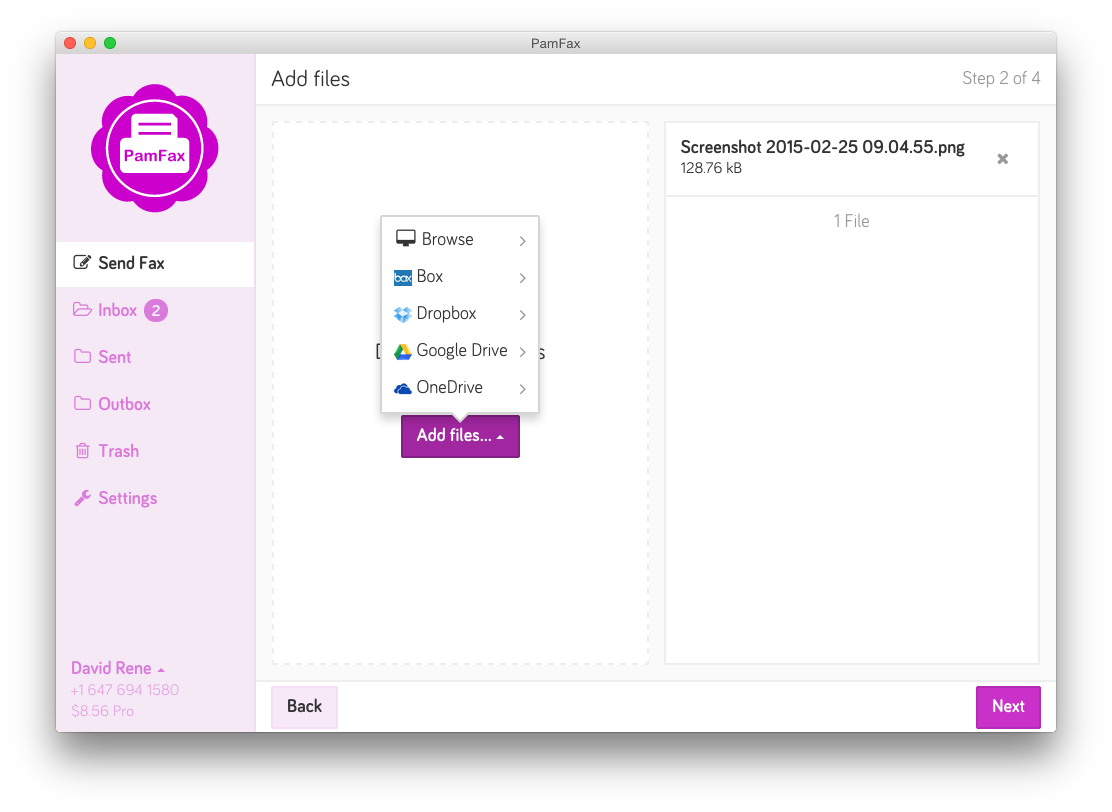 Send files from a variety of sources
Send files from your computer or from one of many online storage providers, all with a simple click.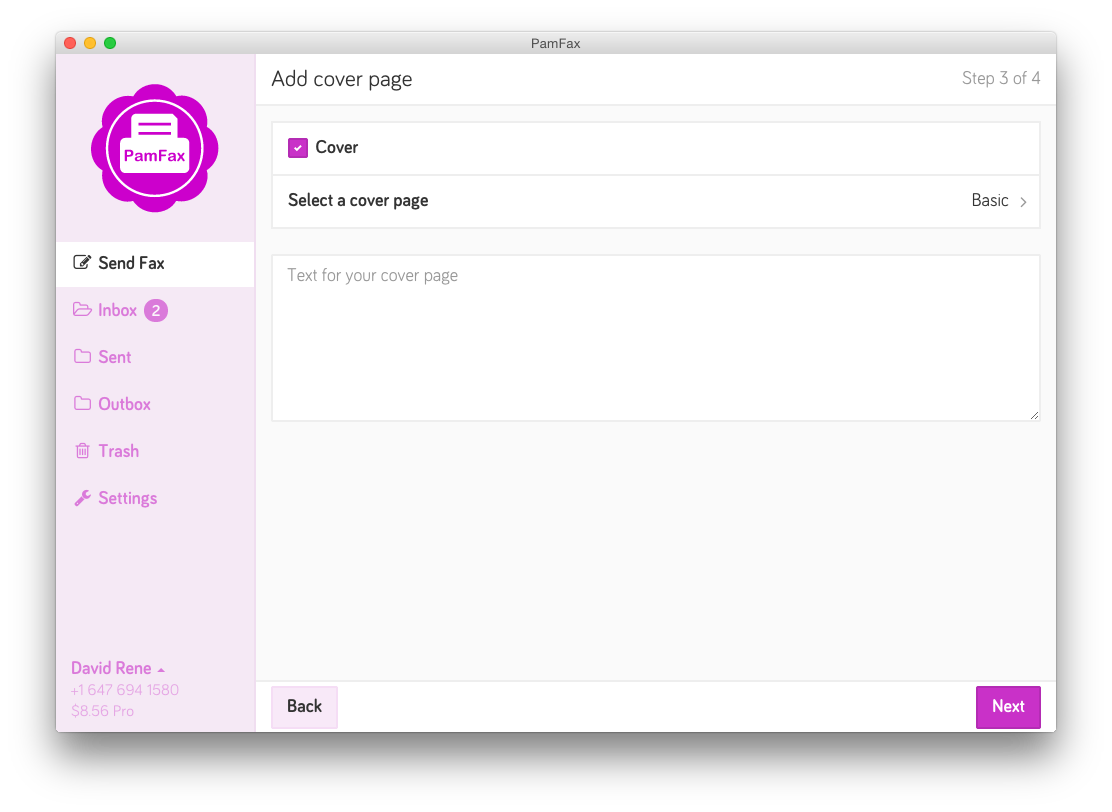 Add a preset cover page or use your own
Simply add a cover page and add to your fax. You can also create your own page and upload.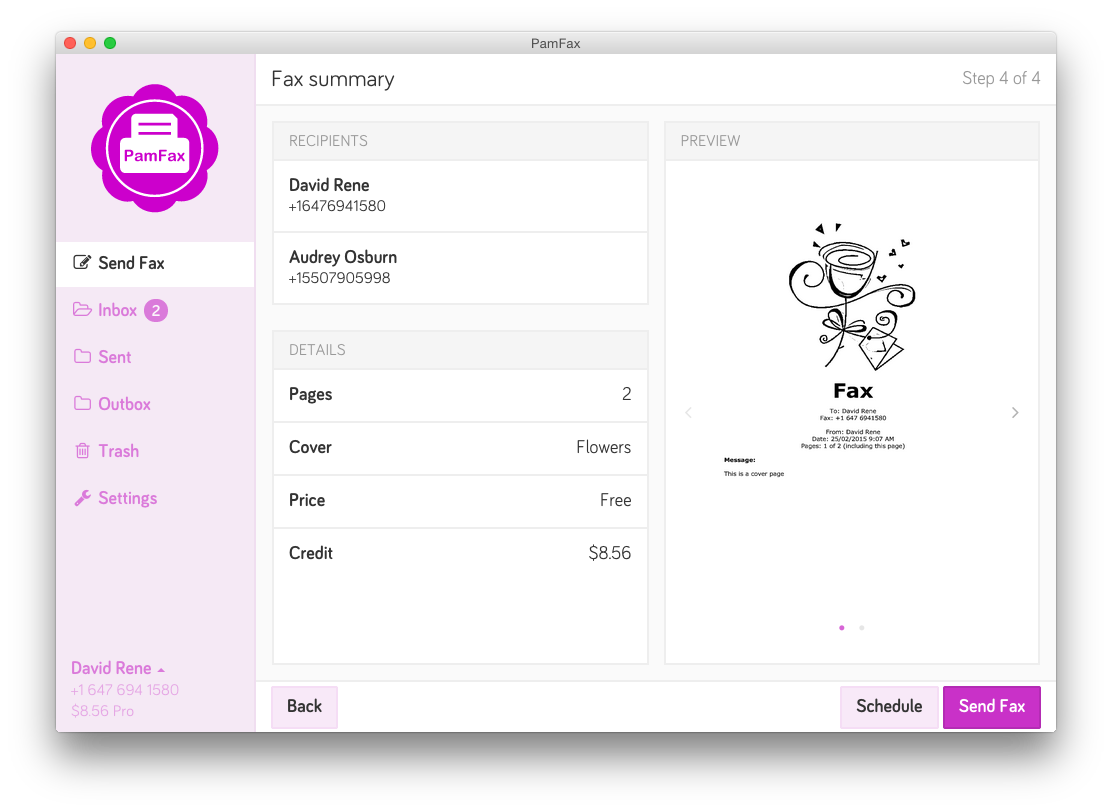 Before sending check your fax
Before you send your fax, PamFax will show you an overview of your fax.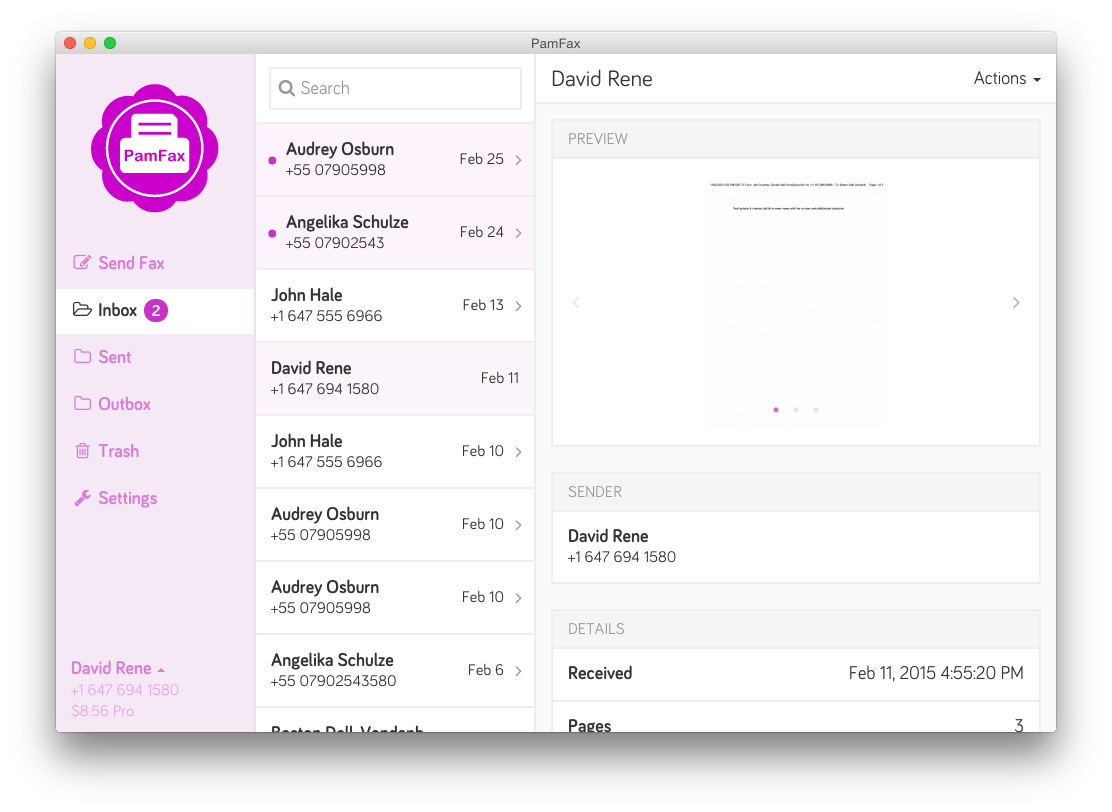 Keep an eye on all incoming faxes
PamFax will show you when you have new incoming faxes, directly in the application. Just like with email you can then select and view the incoming fax.